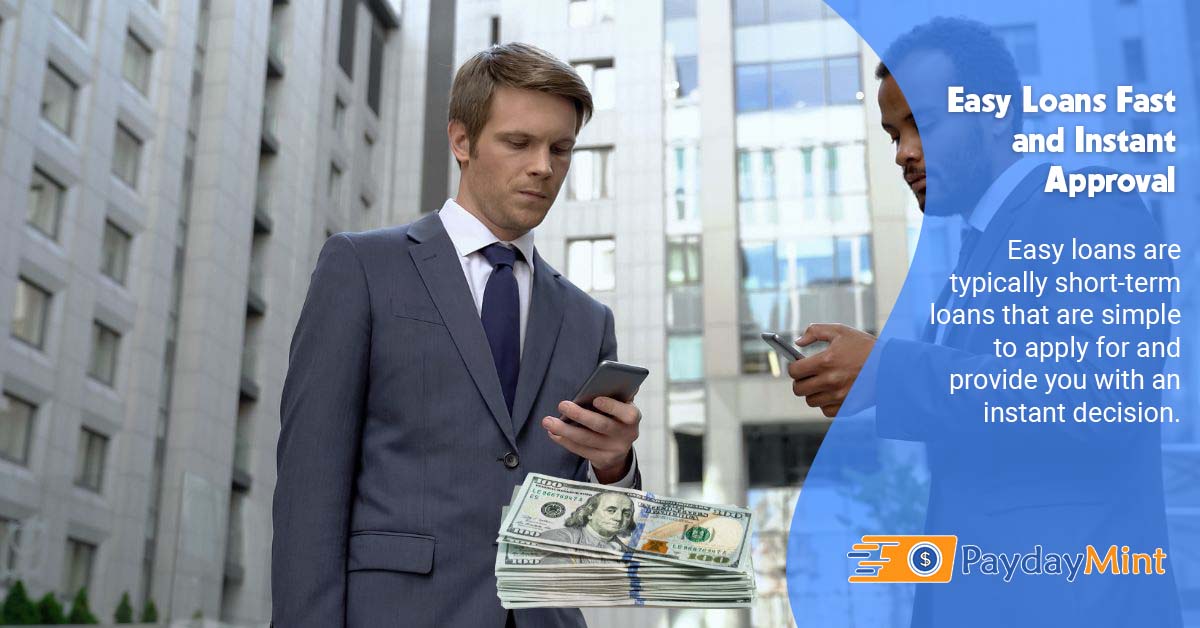 Easy Loans for Bad Credit & Same Day Approval at PaydayMint
At PaydayMint, we understand that unexpected bills and expenses can land at your door when you least expect them in today's fast-paced world. And if you require cash at short notice, but there's not enough in your savings account to pay that unexpected bill, then quick and easy online loans may be the solution.
What are easy loans?
Easy loans are usually referred to as quick short-term loans that are easy to apply for and enable you to get an instant decision on whether or not you qualify. Today's technology makes our lives easy in many ways, so applying for a loan should be no different.
To ensure that borrowers can apply for a loan and receive a nearly instant decision, we have invested in a clever computer system that instantly matches borrowers with lenders without needing an initial credit check.
How easy is it to apply for a loan at PaydayMint?
It is easy to apply for a loan at PaydayMint. You can use your mobile phone, tablet, laptop, or desktop computer. The application process takes only a few minutes, and more often than not, you can receive a decision on your application. Given that your application is successful, you can have the funds sent directly to your bank account in minutes*.
Is it easy to be approved at PaydayMint?
No, it isn't always easy to be approved for a loan at PaydayMint. You must show the lender you apply to that you can meet your obligations and repay the sums borrowed entirely and on time without causing further financial hardship. You will have to pass a hard credit check, but you can read more on that below.
Can I get a loan at PaydayMint without a credit check?
No, you cannot get a loan at PaydayMint without a credit check. All legally operating lenders in the UK have to process a hard credit check as part of their affordability checks, in line with regulations set out by the Financial Conduct Authority (FCA) for all licensed and regulated UK lenders.
You can, however, assess your loan eligibility with our quick and easy Quick Check eligibility checker. It will show your chances of being approved for a loan by one of our lenders using only a soft credit check. You can use the results to guide your chances of getting a loan with PaydayMint and how likely it is for one of our lenders to offer you a loan.
Can I get an easy loan from PaydayMint with bad credit?
Yes, it might be possible to get an easy loan even with bad credit. While most high street banks will directly decline applications from people with bad credit, we have a panel of lenders specializing in lending to people with less than perfect credit history. So even if you have poor credit, we might be able to match you with a lender willing to look past your financial mistakes and consider your affordability instead.
How easy is it to get the money?
If you have a mobile phone, tablet, or computer, you're only a few clicks away from applying online at PaydayMint. Working with a panel of reputable, UK-based lenders like PaydayMint, the loans we help you find are typically sent to your bank within minutes*.
Nobody likes waiting around, so we've spent a lot of time fine-tuning our application process to make things as quick and easy for you as possible. Our simple online application takes just 2-3 minutes to complete.
PaydayMint's primary aim is to provide you with a quick and straightforward loan decision with minimum fuss.
How Much Money Can I Borrow at PaydayMint?
PaydayMint will determine your most comfortable loan amount based on your income and spending, the purpose of the loan, and your capacity to repay the loan. The highest amount for an unsecured personal loan is $60,000, whereas there is no maximum amount for a secured loan and the lowest amount is $5,000.
How Can I Use My Loan?
If authorized, you can utilize a personal loan as you like. This may include buying instructional things, new car rims, a new dining set, or anything else you require. We recommend an auto loan if you buy a new or used car.
How can I find the best easy loans for my situation?
Everybody's personal and financial situation is different. Whereas a specific type of loan might be right for one person, it doesn't necessarily mean it will be the best fit for another.
At PaydayMint, our systems ensure that we only approach lenders more likely to approve your easy loan request. We aim to find a reputable lender to offer you a quick and competitive loan with reasonable repayment terms.
As mentioned, our lenders will only carry out a full credit check if you go ahead with your application after we've redirected you to their website. Your credit score will be unaffected if you decide not to complete your application.
FAQ
Can you return a loan if you do not use it?
Once loan proceeds have been deposited into your account, you cannot return them (or a check has been handed to you). After signing the loan documents, you become a borrower. Consequently, it is your responsibility to adhere to the terms of the loan, including the repayment schedule.
Can online lending be relied upon?
A loan from a reputable online lender is as safe as a loan from a large traditional bank.
Does Loans incur fees?
Loans do not charge a fee for their service, but your lender may pay it a commission if you borrow money.
Tags
Monday Friday
quick loan
bank account
credit report
type of loan
line of credit
loan amount
credit check
personal loan online
business day
repay the loan
online lender
credit card
apply online
credit history
easy online loan
online application
online loan applications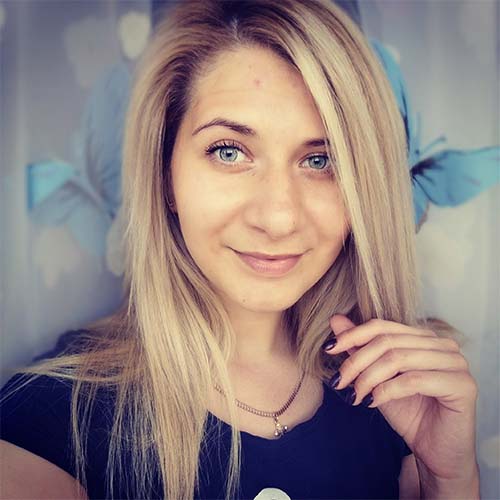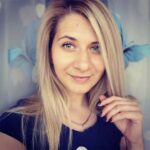 Cathy Pamela Turner has extensive expertise in banking, finance as well as accounting. A large portion of her experience was spent within commercial banks, where she worked in the roles of an underwriter credit Risk Policy Manager director of credit risk, chief credit executive, and many more. Throughout her banking career Cathy not only reviewed different kinds of commercial and personal loans, but also created and monitored policies about the origination of these loans and how they were controlled.