Rhode Island Payday Loans Online: Get Money Now with Fast Approval
Cash advances and payday loans are two names for the same product in Rhode Island. Residents are eligible for a maximum of three cash advances per calendar year. There is no minimum amount required for a loan. Thirteen days is the minimum time frame for a loan. A borrower can request to have their existing debt rolled over.
What Kind Of Fees Are Associated With Payday Loans?
The fees associated with the financing are restricted to no more than 10 percent of the total loan amount. The finance charges accrued throughout a $100 loan for 14 days would be capped at $10. In Rhode Island, the annual percentage rate (APR) on a loan of one hundred dollars is around 261%. On the other hand, under the federal Military Lending Act of 2006, armed forces members are ineligible for loans with an annual percentage rate (APR) of more than 36 percent.
How Can Payday Loans Help You Out of a Financial Pickle?
Getting a payday loan can be the best option if you are low on cash yet have unanticipated expenses. Getting ahead of your financial obligations with the help of payday loans is a great strategy. A payday loan may be used to pay for various costs, including medical care, the upkeep of a motor vehicle, the payment of a mortgage, and living expenses like rent and utility bills. It's possible that other Christmas gifts and any outstanding balances on credit cards may be considered.
Facts About Payday Loans
Payday loans could be a good choice if you borrow only what you need and pay them back on time. Don't make these mistakes that people often make.
First of all, lenders don't use aggressive methods to get their money back. Let your lender know if you can't pay back your payday loan. They will help you in every way they can.
The Federal Fair Debt Collection Practices Act of the Federal Trade Commission tells lenders how to handle debts. They are committed to doing things the right way. Rhode Island law says that you can only roll over your debt once.
Another myth is that only retired people or people with disabilities can get payday loans. This is not true, though. To get a payday loan, you must prove that you have a steady source of income. Social Security and benefits for people with disabilities are legal ways to make money.
Costs are often hard to find with payday loans. According to state law, the Rhode Island loan contract must list all of the fees that come with the loan. By reading the terms and conditions, you can avoid unpleasant surprises.
Benefits of Payday Loans
One of the good things about payday loans is that they are easy to get.
When it comes to paperwork, payday loans require less than bank loans.
Due to how easy it is to apply, you will also get your money faster than a bank loan.
It's easy to get a payday loan. There are physical offices in many different places in Rhode Island. You can also fill out an application online.
Payday loans also keep you from going deeper into debt, which is good. Payday loans are a great way to pay your bills on time. Overdrafts, late payments, and checks that bounce are all free.
You can also pay off credit card debt with a payday loan, and it won't hurt your credit score.
Since payday loans are short-term loans, they help keep debt from getting worse.
The most you can borrow or the most you can borrow is $500. This is a fair amount you can pay back once you get paid again.
Your Credit Score And Payday Loans
You may collect your money even if your credit score is poor or your bank account is empty. Lenders, unlike banks, will not do a credit check on you. Consequently, you may get a payday loan regardless of your credit score.
Payday loans might help you keep your credit score in good shape. Payday loan lenders do not file credit reports with credit bureaus. They won't show on your credit reports or impact your credit score. You may be able to enhance your credit score by taking out a payday loan.
Borrower's Protection
The Rhode Island Check Cashers Act of 2001 imposed stringent requirements on lenders to ensure that clients may borrow money securely from reputable lenders. All lenders in Rhode Island must be licensed; according to the Rhode Island Department of Business Regulation, all lenders in Rhode Island must be licensed.
Customers who wish to apply for loans at a payday lending business in Rhode Island must have a list of approved forms of identification on hand. They must also clearly display current interest rates and payment terms.
The payday loan's APR, expenses in US dollars, and term must be included. Both the borrower and the lender must sign the contract. Under no circumstances may a lender file criminal charges against a borrower.
What Is The Loan Process Like?
On our website, applying for payday loans is straightforward. Your application is sent to our partners through a secure 128-bit connection, guaranteeing that other parties do not intercept it.
We are proud of how easy our application process is. To be authorized, most applicants must satisfy the following requirements.
Snappy Payday Loans: What Are They?
Snappy Payday Loans in Rhode Island vary from those in other states in that they do not have a maximum loan term. Instead, they decide how long it can last. Fifteen days is the shortest period.
According to the state's statutes, each debt in Rhode Island may only be rolled over once. A rollover fee is a cost charged by a lender depending on the loan term.
What Is The Best Way To Get Money Right Now?
Fill out our online application if you need a loan. Fill out our online application if you need a loan. You have the option to reject the loan term or fees, but you are not compelled to do so.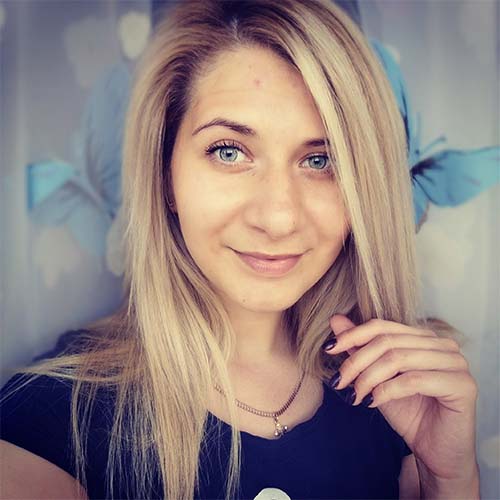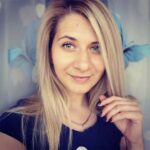 Cathy Pamela Turner has extensive expertise in banking, finance as well as accounting. A large portion of her experience was spent within commercial banks, where she worked in the roles of an underwriter credit Risk Policy Manager director of credit risk, chief credit executive, and many more. Throughout her banking career Cathy not only reviewed different kinds of commercial and personal loans, but also created and monitored policies about the origination of these loans and how they were controlled.